Metafora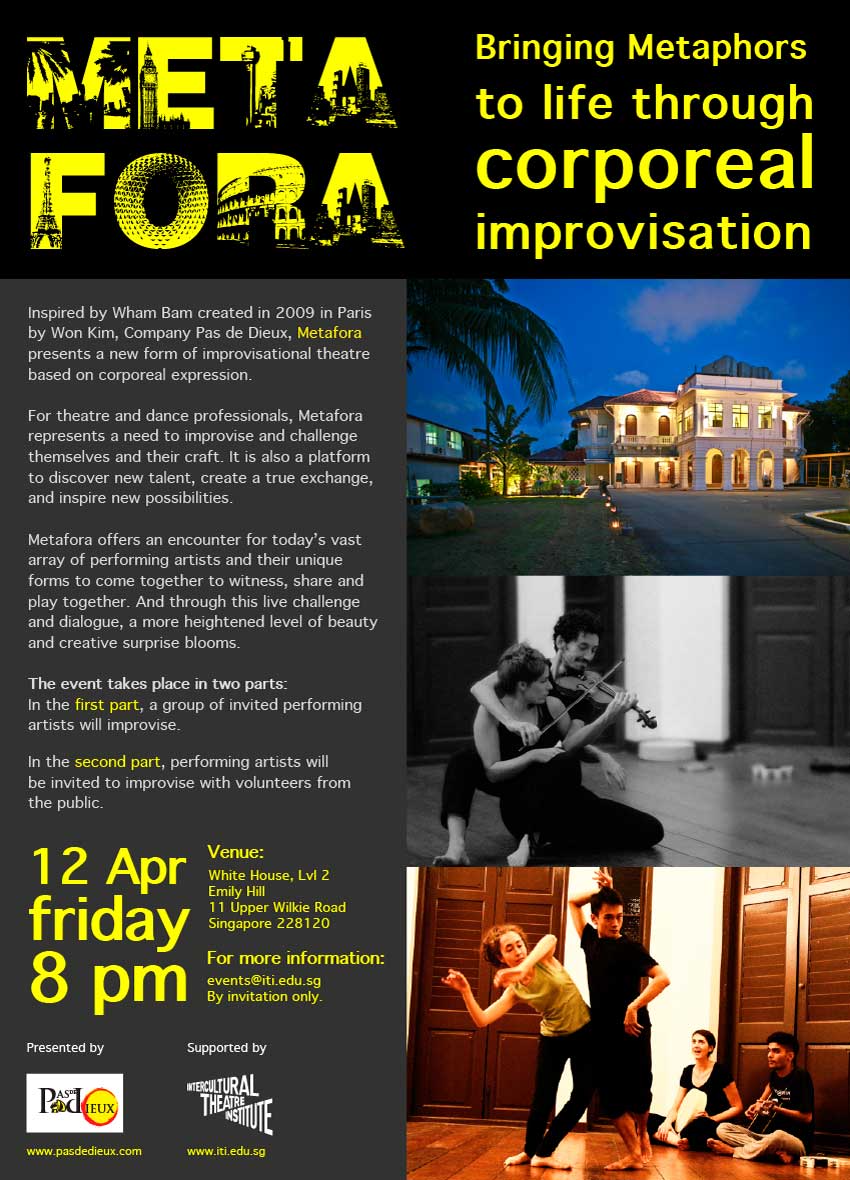 Inspired by Wham Bam created in 2009 in Paris by Won Kim, Company Pas de Dieux, Metafora presents a new form of improvisational theatre based on corporeal expression.
For theatre and dance professionals, Metafora represents a need to improvise and challenge themselves and their craft. It is also a platform to discover new talent, create a true exchange, and inspire new possibilities.
Metafora offers an encounter for today's vast array of performing artists and their unique forms to come together to witness, share and play together. And through this live challenge and dialogue, a more heightened level of beauty and creative surprise blooms.
The event takes place in two parts:
In the first part, a group of invited performing artists will improvise.
In the second part, performing artists will be invited to improvise with volunteers from the public.
Presented by Pas de Dieux
Supported by Intercultural Theatre Institute