a line could be crossed and you would slowly cease to be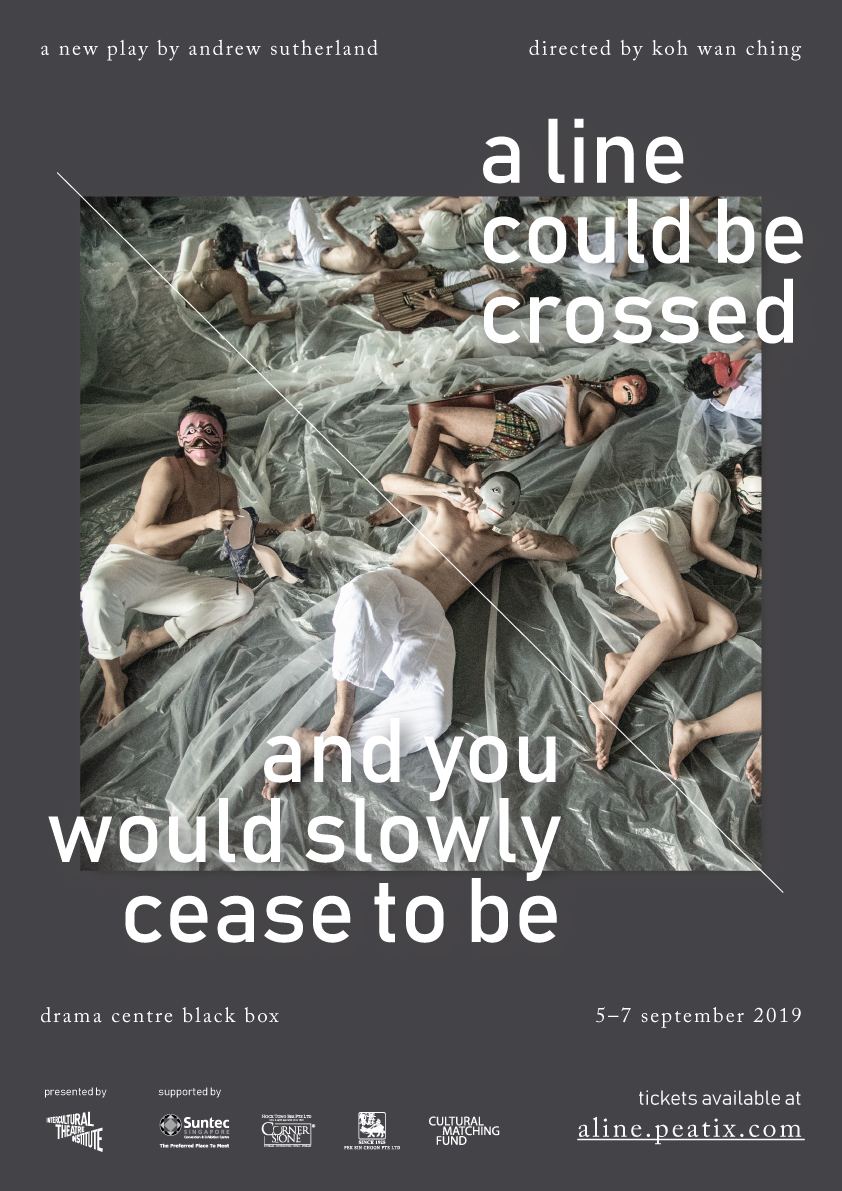 A new play by Andrew Sutherland
Directed by Koh Wan Ching
Performed by ITI's 2019 graduating cohort

Weather changes are converging on the equator. Fish are dying, beaches are disappearing, and palm trees are falling. Meanwhile, a mother searches for a lost son, humans look for otters, and a merlion keeps track of change. There is a timeline, or a deadline, depending on how you look at it. A line could be crossed… or have we already crossed it?

ITI presents the world premiere of a new play by Australian playwright Andrew Sutherland ("refreshing honesty, energy, intelligence" - Seesaw; "truly magnificent" - The Fourth Wall), directed by Singaporean theatre-maker Koh Wan Ching.

Performed by the multicultural cast of ITI's graduating cohort, a line could be crossed and you would slowly cease to be is a moving exploration of human relationships with other humans, animals and nature, against the backdrop of climate change. 

Set Designer: Dorothy Png
Lighting Designer: Jason Ng Junjie

Rating: R18 (Mature Content and Coarse Language)
-- Students/NSFs/Senior Citizens: Enter "Concession" to apply the promo code and receive 20% discount* off standard ticket price.
-- Public Group buys: Enjoy a 5-for-4 deal (5 standard tickets for the price of 4; all tickets must be to the same show time). Email events@iti.edu.sg for your discount code.
-- For large/school group bookings of more than 10, contact us directly at events@iti.edu.sg / +65 6338 5133
* excludes Peatix ticketing fee of $0.99/ticket
Terms & Conditions apply.